Your University Police Department has the privilege of being a part of various events on and off campus to support the local and surrounding communities.
We embrace the motto of "Together We Can" and support the community through fundraising and special events throughout the state.
Below are just some of the pictures of our special events.
---
New York State Special Olympics: 2015 Polar Plunge:
---
2015 Halloween: Trunk or Treat:
On Friday, October 30th YOUR University Police Department (Chief D. Paul Waltz, Lieutenant Earl VanAntwerp, Officer David Cohen and DPS Lieutenant Matt Portnoy as the bear) started Halloween early by being part of Trunk & Treat at the Community Vision Center on South Salina Street.. Sponsored by Abundant Life Christian Center...
---
2015 Halloween: Parade for pediatric patients and their families:
---
New York State Special Olympics: 2015 Special Olympics (TIP A COP):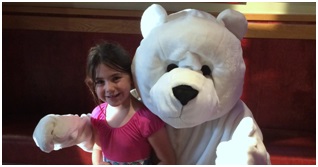 ---
New York State Special Olympics: 2015 Special Olympics (COPS on TOP)
---
2015 LEON Festival: PRESENTED BY Upstate Medical University
---
New York State Special Olympics: 2015 Special Olympics (Law & Orders)

---
New York State Special Olympics: 2015 Special Olympics (Law Enforcement Torch Run)
---
New York State Special Olympics: 2015 Special Olympics (Winter Games)
New York State Special Olympics: 2014 Law & Orders (Texas Roadhouse)
New York State Special Olympics: 2014-polar-plunge
New York State Special Olympics: 2014 Tip a Cop
New York State Special Olympics: 2014 Law & Orders 2

The Great New York State Fair: 2014 State Fair
New York State Special Olympics: 2014 Cops on Top
| | |
| --- | --- |
| Chief Waltz & Lt. Collins | Officer VanAntwerp & Lt. Daugherty |
| T/Sgt. Persons | Officer Mercier & Officer Christian |
| Upstate's Director of Emergency Management Chris Dunham and Chief Waltz | Public Safety Lt. Mark Stafford |
| | |
2014 Leon Festival: Sponsored by Upstate
| | |
| --- | --- |
| SU Coach Mike Hopkins, Chief Waltz & University Police at Upstate | Kids got to sit in the University Police vehicles and test the sirens and lights! |
| | |
New York State Special Olympics: 2014 Law Enforcement Torch Run
| | |
| --- | --- |
| Chief Waltz with fellow Chiefs Conway & Marlowe | T/Sgt. Persons, Chief Waltz & Tpr. J. Keller |
| Lt. Nicholas Newcomb | State Police, Manlius PD, UPD, Dewitt PD |
| | |
| | |
| | |
| | |
| | |
| | |
| | |
| | |
| | |
| | |
| | |
| | |
| | |
New York State Special Olympics: 2014 Law & Orders 1
New York State Special Olympics: The Event
| | | |
| --- | --- | --- |
| | | |
| Police Officer Erika Stone | Police Officers VanAntwerp & Mercier | Chief D. Paul Waltz |
| | | |
| Lt. Tracy Collins | Lt. Paul Daugherty | Police Officer Joseph Nappo |
| | | |
| Chief D. Paul Waltz | Police Officer Earl VanAntwerp | Police Officers Jonathan Christian & Amanda Mercier |
New York State Special Olympics:The Polar Plunge
| | | |
| --- | --- | --- |
| | | |
| Police Officer Stone & Chief D. Paul Waltz | Lt. Tracy Collins | Lt. Paul Daugherty & Police Officer Michael Jorgensen |
| | | |
| Police Officer Earl VanAntwerp & Lt. Tracy Collins | Police Officer David Cohen & Chief D. Paul Waltz | Police Officers Michael Jorgensen & Erika Stone |
New York State Special Olympics: Cops on Top
| | | |
| --- | --- | --- |
| | | |
| Lt. Nicholas Newcomb | Chief D. Paul Waltz | Lt. Paul Daugherty |
| | | |
| Police Officer Joseph Nappo | Cops on Top T-Shirt | Police Officer Earl VanAntwerp |
The Great New York State Fair: 2013 State Fair