---
Kelly Czarnecki presents at American College of Surgeons Conference
---
Kelly Czarnecki, MS, FNP presented Upstate Trauma's Geriatric Guidelines in Orlando Florida at the American College of Surgeons Quality and Safety Conference.
Purposes of the conference include assiting hospitals and providers in managing, analyzing, and interpreting data by providing education on proven methods that will empower hospitals and centers to make a positive impact at their facilities. 
---
 Welcome Heather Losee, RN - Pediatric Trauma Program Coordinator
---
Heather is our new Pediatric Trauma Program Coordinator and has many years of experience in several 
trauma areas, including inpatient trauma and most recently the Pediatric Emergency Department where she served as a Clinical Leader.She received her nursing degree from Central Texas College and is currenly attending Keuka College.
Heather is an ENPC Instructor and is a member of the Pediatric Trauma Society, American Trauma Society, Society of Trauma Nurses and the Emergency Nurses Association.
Please join us in welcoming her!  
---
 Trauma Registry Staff at ImageTrend Connect Conference
---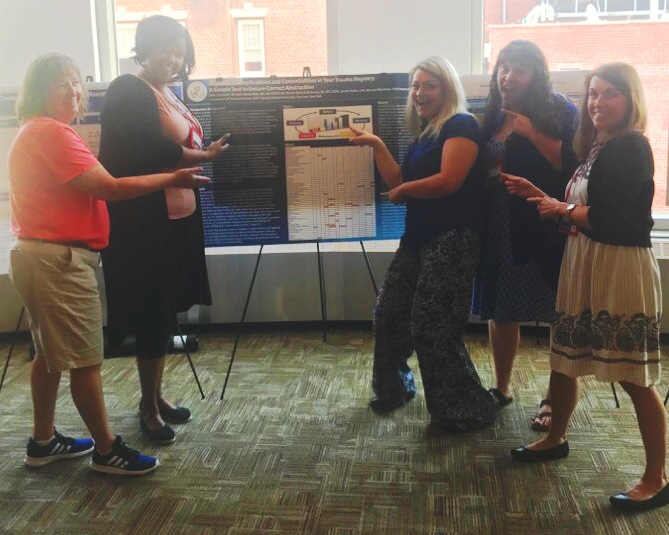 Our team is in St. Paul, Minnesota presenting their abstract on easing the process of capturing complications and comorbidities in the trauma registry.

Left-to-right: Sharon Menard-McKenzie, Josetta Duffus, Kelly Czarnecki, Angela D'Andrea and Jan Sawyer