OUR Upstate Strategic Plan | Tier 1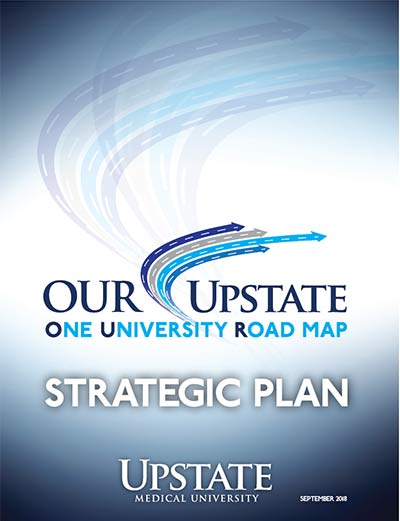 OUR Upstate Strategic Plan (2018)
This document is the current version of Upstate Medical University's Strategic Plan.
Download the 2018 Strategic Plan
OUR Upstate Strategic Plan (Launch 2017)
This document accompanied the launch of OUR Upstate, the One University Roadmap that will set the course for us to thrive. It identifies high level aims for our university, with direct actions to get us there, while building and supporting the excellent foundation of our academic medical center.