Content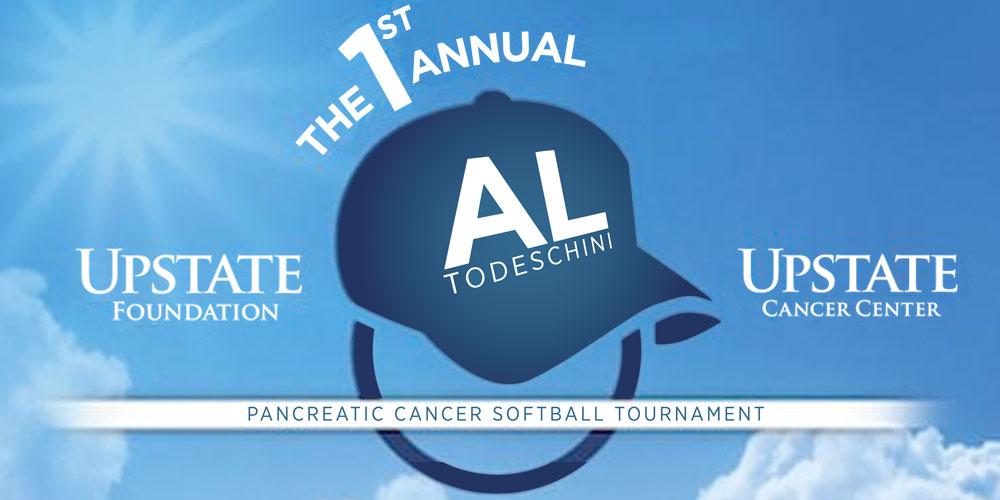 The 1st Annual Al Todeschini Pancreatic Cancer Softball Tournament
The 1st Annual Al Todeschini Pancreatic Cancer Softball Tournament is an all-ages, co-ed softball tourament to benefiting the Al Todeschini Pancreatic Cancer Fund #45000, Upstate Foundation.  
Trophies will be awarded and refreshments will be available for purchase.
When & Where: 
Saturday, June 30, 2018 • 8 am

Rain or shine
Solvay softball fields
900 Woods Rd, Solvay, NY 13209
Registration Information: 
Registration deadline:  June 11, 2018
First come, first serve basis. Registration includes a t-shirt. 
Entry fees: Teams of 10: $250 Individuals: $25 each
CLICK HERE

for registration form. 
Mail registration form and payment to:
Janice Todeschini
146 Darlington Road
Syracuse, NY 13208 
More Information: 
For more information contact Janice Todeschini at 315-464-6114 or 315-415-3157
If you are unable to attend, but wish to make a gift to the Al Todeschini Pancreatic Cancer Fund, please click here.