CITI Training Requirements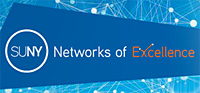 Content
Flow Cytometry
Flow Cytometry, Research
Weiskotten Hall
Rm. 2321, 766 Irving Ave.
Syracuse, NY 13210
Map & directions
Phone:
315 464-7691
Name:
Lisa Phelps, Flow Core Operator
Email:
Phelpsl@upstate.edu
Instrumentation in Core:
Becton Dickinson LSRII Cell Analyzer
Becton Dickinson Fortessa Cell Analyzer
Becton Dickinson FACS Aria III Cell Sorter
Brief Description of Core:Flow cytometry is the usual method of choice for multi parameter analysis of individual cells and is used for the quantification of functional or cellular properties of cells. Applications extend into the fields of immunology, hematology, oncology, reproductive biology, microbiology, parasitology, and genetics.
Training

Flow Core Fee Schedule

Sorting

Flow Sorting Questionnaire

Useful Links