CITI Training Requirements
Conflict of Interest Management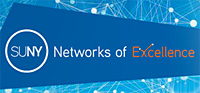 Research Administration Directory
Research Administration offices are located in Weiskotten Hall. Research Administration functions are listed below.
The Office of the Vice President for Research, Room 1118
Research Compliance, Room 1109
Technology Transfer, Room 1109 B
Quality Assurance Program, Room 1109 D
Research Development and Research Integrity, Room 2142, 2nd Floor, Weiskotten Hall
Sponsored Programs, Clinical Trials, Room 1111 
CNY Biotech Accelerator, 841 E. Fayette St. Syr. NY 13210
---
Office of the Vice President for Research
Under the direction of the Vice President for Research, the Department of Research Administration provides support and oversight for all aspects of the research enterprise at Upstate Medical University.
---
Strategic Research Initiatives and Development Office
The Strategic Research Initiatives office seeks collaborative research opportunities and broader funding mechanisms to build up our partnerships on the Hill -- the Syracuse VA, SUNY ESF, and Syracuse University -- and nurtures new partnerships with the DOD, Gates Foundation, SUNY REACH, SUNY 2020, USAID and others. The office will coordinate complex funding submissions and provide assistance to Upstate faculty interested in developing new partnerships.
---
Research Integrity Office
Promotes and monitors the responsible conduct of research and accepts and assesses allegations of research misconduct and oversees inquiries and investigations of allegations that fall within the Upstate Research Misconduct Policy.
---
Technology Transfer Office
Technology Transfer services at Upstate are designed to identify and protect SUNY-developed technologies and create partnerships with industry to further research and license inventions for public use.
---
Quality Assurance Program
The Quality Assurance Manager is responsible for the institution-wide clinical research Quality Assurance Program including in-patient and out-patient drug trials, device trials and other medical research. 
Joseph F. Tarsio, MBA, PhD
Quality Assurance Manager
tarsioj@upstate.edu
Phone: 315-464-4325
---
Clinical Trials Office
Serves as point of contact for all information relating to clinical trials, and as a liaison between Principal Investigators and Study Sponsors, in negotiating contracts and budgets for clinical trials. Also, responsible for updating the Volunteers for Clinical Trials webpage.
---
Sponsored Programs
Acts as the local liaison to the Albany-based Research Foundation of SUNY, tracks proposals and insures compliance with pertinent governmental regulations.
---
Research Compliance
Assures that all research conducted at Upstate and/or by faculty of Upstate involving human subjects, laboratory animals, radiation, toxic and infectious agents, human tissues and recombinant DNA complies with governmental regulations and institutional policies.
Compliance Committees
Karen Coty
IACUC Coordinator
Cotyk@upstate.edu
Phone: 315-464-4292
---
CNY Biotech Accelerator
841 East Fayette St.
Syracuse, NY 13210

As a joint venture with SUNY ESF. The CNY Biotech Accelerator strives to be a globally recognized nexus for accelerating technologies related to the life sciences and the environment.