CITI Training Requirements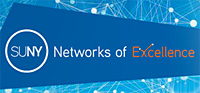 Research Events
No events, please check back later.

Content
Research Integrity/Misconduct Resources
On August 25, 2014, a Memorandum

was issued requiring research ethics education for all Upstate faculty, staff, fellows, students and volunteers engaged in research in order to assure that all research performed at or associated with Upstate is performed in a responsible and ethical fashion. All researchers, students, staff, and research personnel except those solely conducting clinical trials research are now required to successfully complete the CITI Responsible Conduct of Research Course. Additional resources are also available to educate all involved in research regarding responsible and ethical conduct of research and how to report suspected allegations of misconduct.