CITI Training Requirements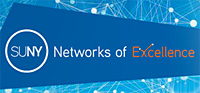 Research Events
No events, please check back later.

Content
Federal and State Agency Research Misconduct Policies
On December 6, 2000, the White House Office of Science and Technology Policy (OSTP) published the Federal Research Misconduct Policy which required all federal agencies or departments supporting intramural or extramural research to implement within one year either through policies or regulations. The following is a list of the OSTP and other federal agency research misconduct policies or regulations.
State and Other Extramural Sponsor Policies
Other extramural sponsors, such as state agencies and private and corporate foundations, have developed their own research integrity/misconduct statements and/or policies or have deferred to other agency policies. For information on a specific extramural sponsor, contact the Assistant to the Research Integrity Officer