CITI Training Requirements
Conflict of Interest Management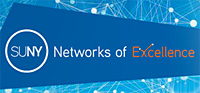 Clinical Trials for Research Sponsors
Danielle T. Doll,
Clinical Trials Specialist
Email:
dolld@upstate.edu
Phone:
315 464-4396
Upstate Medical University encourages clinical trial
sponsors to consider locating their studies at Upstate.
Information about research being conducted at Upstate, as well as the Upstate infrastructure and core facilities, provide potential sponsors information that they need in order to consider citing a study at Upstate.
Sponsors are also welcomed to consider coming to Upstate to make education presentations regarding various aspects of clinical research and contribute to our CTO Education Fund that underwrites these presentations and other educational seminars, workshops and conferences.