CITI Training Requirements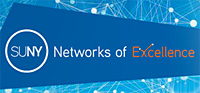 Research Events
No events, please check back later.

Content
Contact Us
Upstate Connect Call Center
6th Fl., 250 Harrison Street
Syracuse, NY 13202
Map & directions
Phone:
315 464-8668
Fax:
315 464-4843
If you are interested in participating in a clinical trial, please visit Upstate Active Clinical Trials Seeking Volunteers. At the bottom of each trial page, you will find the contact name and phone number for that trial.
For general information about clinical trials, please contact:
Upstate Connect:
Phone: 315-464-8668
Fax: 315-464-4843