CITI Training Requirements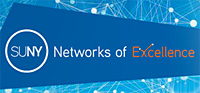 Content
Upstate Active Clinical Trials
Study Title:
Validation of Brain Function Assessment Algorithm for
mTBI from Injury to Rehabilitation in College Athletes
What is the purpose of the study?
The purpose of this study is to use information from the instruments to understand more about the effect of head injury. All information collected in this study is used for research and will not be used to guide your medical care in the event of an injury.
Upstate Institutional Review Board (IRB) Number:
983039
Study Phase:
N/A
Patient Age Group:
Adults
Principal Investigator:
Christopher G Neville, PT, PhD
Who can I contact for more information?
Name: Joshua A Baracks
Phone: 315-464-6888
Email: baracksj@upstate.edu