CITI Training Requirements
Conflict of Interest Management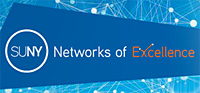 Content
Upstate Active Clinical Trials
Study Title:
PERL Preventing Early Renal Loss in Diabetes: A multicenter clinical trial of allopurinol to prevent GFR loss in type 1 diabetes
What is the purpose of the study?
The purpose of this study is to find out whether a medication called allopurinol can prevent kidney problems, in particular the loss of kidney function, in people with type 1 diabetes.
Upstate Institutional Review Board (IRB) Number:
499866
Study/Protocol ID:
PERL
Study Phase:
3
Patient Age Group:
Adults
Principal Investigator:
Ruth S Weinstock, MD, PhD
What is involved if I participate?
How long is the study?
3.5 years
Is transportation provided or reimbursed?
No
Is parking provided or reimbursed?
Yes
What tests and procedures are involved?
Procedures during study visits include: physical exams, vital signs, blood collection, urinalysis, ECG, questionnaire completion.
Where will the study take place?
Clinical Research Unit at IHP (505 Irving Ave.)
ClinicalTrials.Gov ID:
NCT02017171
For more information about this trial go to ClinicalTrials.Gov
Who can I contact for more information?
Name: Suzan M Bzdick, RN
Phone: 315-464-9006
Email: bzdicks@upstate.edu