CITI Training Requirements
Conflict of Interest Management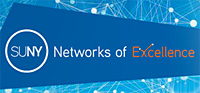 Content
Upstate Active Clinical Trials
Study Title:
MSKCC: Autologous Stem Cell Transplant With Pomalidomide (CC-4047®) Maintenance Versus Continuous Clarithromycin/ Pomalidomide / Dexamethasone Salvage Therapy in Relapsed or Refractory Multiple Myeloma: A Phase 2 Open-Label Randomized Study by Tristate Consortium
What is the purpose of the study?
The purpose of this study is to see whether pomalidomide (also known as Pomalyst) reduces the number of myeloma cells in the bones, and to see what is the best way to use pomalidomide in patients with myeloma. To do this, the investigators want to compare two types of treatment using pomalidomde. This is a randomized trial which means that the decision as to which treatment the patient will receive will be made by a computer, much like flipping a coin.
All patients start by receiving 4 cycles of clarithromycin, pomalidomide and dexamethasone (ClaPD). After 4 cycles, half of the patients will undergo an autologous stem cell transplant followed by pomalidomide (Group 1). The other half of the patients will continue to receive ClaPD for 9 cycles to be followed by pomalidomide maintenance. (Group 2).
At the end of the study, the two groups will be compared to see if there is a difference in disease outcome.
Upstate Institutional Review Board (IRB) Number:
533250
Study Phase:
II
Patient Age Group:
Adults
Principal Investigator:
Teresa C Gentile, MD, PhD
ClinicalTrials.Gov ID:
NCT01745588
For more information about this trial go to ClinicalTrials.Gov
Who can I contact for more information?
Name: Joanne M Chilton, CCRP
Phone: 315-464-8240
Email: chiltonj@upstate.edu