CITI Training Requirements
Conflict of Interest Management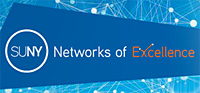 Upstate Active Clinical Trials
Study Title:
ADJUNCTONETM: The efficacy and safety of liraglutide as adjunct therapy to insulin in the treatment of type 1 diabetes
What is the purpose of the study?
The purpose of this study is to see if subjects with type 1 diabetes can improve their blood glucose control by adding an injectable glucose lowering agent (liraglutide) to their current treatment compared to those on inactive treatment (placebo). Liraglutide is a modified version of the body's own natural gut hormone called glucagon-like peptide 1 (GLP-1). Liraglutide is currently available on the market as Victoza and is used to control blood glucose levels in patients with type 2 diabetes.
Upstate Institutional Review Board (IRB) Number:
523134
Patient Age Group:
Adults
Principal Investigator:
Ruth S Weinstock, MD, PhD
Who is eligible?
The study is open to individuals with type 1 diabetes age 18-75 years old that have been treated for at least 6 months with a long-acting (basal) insulin plus a short-acting (bolus) insulin taken before meals.
What is involved if I participate?
How long is the study?
Approximately 1 year
Is transportation provided or reimbursed?
No
Is parking provided or reimbursed?
Yes
What tests and procedures are involved?
Participants will come to 15 study visits at the Clinical Research Unit, and participate in telephone visits in between clinic visits. Procedures during study visits include: physical exams, blood collection, urinalysis, ECG, questionnaire completion. Subjects will be asked to keep a diary of blood glucose readings throughout the study.
Where will the study take place?
Clinical Research Unit, IHP
Other Information:
January 2014 until enrollment is met.
Who can I contact for more information?
Name: Patricia M Conboy
Phone: 315-464-9007
Email: conboyp@upstate.edu