CITI Training Requirements
Conflict of Interest Management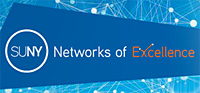 Upstate Active Clinical Trials
Study Title:
Amgen protocol Number: 20070782- A Randomized, Double-blind, Placebo-controlled Study to Evaluate the Long-term Safety and Efficacy of Darbepoetin Alfa Administered at 500 ug Once Every-3-Weeks in Anemic Subjects With Advanced Stage Non-small Cell Lung Cancer Receiving Multi-cycle Chemotherapy
What is the purpose of the study?
This is a double-blind, randomized, placebo-controlled phase 3 non-inferiority study in subjects with chemotherapy induced anemia receiving multi-cycle chemotherapy for the treatment of stage IV Non-Small Cell Lung Cancer (NSCLC). Approximately 3000 subjects with stage IV NSCLC expecting to receive at least 2 additional cycles (at least 6 total weeks) of first line myelosuppressive cyclic chemotherapy will be enrolled into the study. Subjects will be randomized in a 2:1 allocation (Group A: darbepoetin alfa 500 μg every 3 weeks
, Group B: placebo Q3W)
Upstate Institutional Review Board (IRB) Number:
406721
Study/Protocol ID:
Amgen protocol Number: 20070782
Patient Age Group:
Adult
Principal Investigator:
Bernard J Poiesz, MD
ClinicalTrials.Gov ID:
NCT00858364

For more information about this trial go to ClinicalTrials.Gov
Who can I contact for more information?
Name: Patricia M Benz
Phone: 315-464-8253
Email: benzp@upstate.edu