CITI Training Requirements
Conflict of Interest Management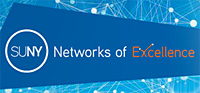 Content
Upstate Active Clinical Trials
Study Title:
NCCTG N107C - A Phase III Trial of Post-Surgical Stereotactic Radiosurgery (SRS) Compared with Whole Brain Radiotherapy (WBRT) for Resected Metastatic Brain Disease
What is the purpose of the study?
This randomized phase III trial studies how well stereotactic radiosurgery works compared to whole-brain radiation therapy in treating patients with brain metastases that have been removed by surgery.
Upstate Institutional Review Board (IRB) Number:
309367
Study Phase:
III
Patient Age Group:
Adults
Principal Investigator:
Seung Shin Hahn, MD
ClinicalTrials.Gov ID:
NCT01372774
For more information about this trial go to ClinicalTrials.Gov
Who can I contact for more information?
Name: Dena R Martin
Phone: 315-464-5262
Email: martind@upstate.edu