CITI Training Requirements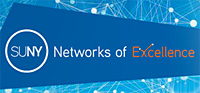 Content
Upstate Active Clinical Trials
Study Title:
RTOG 1008 - A Randomized Phase II Study of Adjuvant Concurrent Radiation and Chemotherapy versus Radiation Alone in Resected High-Risk Malignant Salivary Gland Tumors
What is the purpose of the study?
This randomized phase II trial is studying radiation therapy with or without chemotherapy to see how well it works in treating patients with high-risk malignant salivary gland tumors that have been removed by surgery.
Upstate Institutional Review Board (IRB) Number:
242054
Study/Protocol ID:
RTOG 1008
Study Phase:
II
Patient Age Group:
Adults
Principal Investigator:
Seung Shin Hahn, MD
ClinicalTrials.Gov ID:
NCT01220583
For more information about this trial go to ClinicalTrials.Gov
Who can I contact for more information?
Name: Sherice Simpson, MS
Phone: 315-464-5934
Email: simpsons@upstate.edu