CITI Training Requirements
Conflict of Interest Management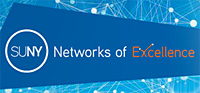 Content
Upstate Active Clinical Trials
Study Title:
RTOG 0839: Randomized Phase II Study of Pre-operative Chemoradiotherapy +/- Panitumumab (IND #110152) Followed by Consolidation Chemotherapy +/- Cetuximab in Potentially Operable Locally Advanced (Stage IIIA, N2+) Non-Small Cell Lung Cancer
What is the purpose of the study?
This randomized phase II trial is studying chemotherapy and radiation therapy to see how well they work when given with or without panitumumab in treating patients with stage IIIA non-small cell lung cancer.
Upstate Institutional Review Board (IRB) Number:
321567
Study Phase:
II
Patient Age Group:
Adults
Principal Investigator:
Jeffrey A Bogart, MD
ClinicalTrials.Gov ID:
NCT00979212
For more information about this trial go to ClinicalTrials.Gov
Who can I contact for more information?
Name: Dena R Martin
Phone: 315-464-5262
Email: martind@upstate.edu