CITI Training Requirements
Conflict of Interest Management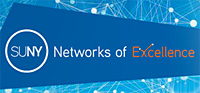 Content
Upstate Active Clinical Trials
Study Title:
CALGB 30901: Randomized Phase II Study of Maintenance Pemetrexed Versus Observation for Patients with Malignant Pleural Mesothelioma without Progression After First-line Chemotherapy
What is the purpose of the study?
This randomized phase II trial is studying how well pemetrexed disodium or observation works in treating patients with malignant pleural mesothelioma without progressive disease after first-line chemotherapy.
Upstate Institutional Review Board (IRB) Number:
281281
Study Phase:
II
Patient Age Group:
Adults
Principal Investigator:
Stephen L Graziano, MD
ClinicalTrials.Gov ID:
NCT01085630
For more information about this trial go to ClinicalTrials.Gov
Who can I contact for more information?
Name: Diane M Gould
Phone: 315-464-6105
Email: gouldd@upstate.edu