CITI Training Requirements
Conflict of Interest Management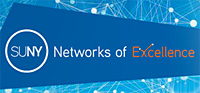 Content
Upstate Active Clinical Trials
Study Title:
CALGB 50904-A Randomized Phase II Trial of Ofatumumab and Bendamustine vs. Ofatumumab, Bortezomib (NSC # 681239, IND # 58443) and Bendamustine in Patients With Untreated Follicular Lymphoma
What is the purpose of the study?
This randomized phase II trial studies how well ofatumumab and bendamustine hydrochloride with or without bortezomib works in treating patients with untreated follicular non-Hodgkin lymphoma. Monoclonal antibodies, such as ofatumumab, can block cancer growth in difference ways. Some block the ability of cancer cells to grow and spread. Others find cancer cells and help kill them or carry cancer-killing substances to them. Drugs used in chemotherapy, such as bendamustine hydrochloride, work in different ways to stop the growth of cancer cells, either by killing the cells or by stopping them from dividing. Bortezomib may stop the growth of cancer cells by blocking some of the enzymes needed for cell growth. Bortezomib may also stop the growth of cancer cells by blocking blood flow to the tumor. It is not yet known whether ofatumumab and bendamustine hydrochloride are more effective with bortezomib in treating patients with follicular non-Hodgkin lymphoma.
Upstate Institutional Review Board (IRB) Number:
267107
Study Phase:
II
Patient Age Group:
Adults
Principal Investigator:
Dorothy C Pan, MD
ClinicalTrials.Gov ID:
NCT01286272
For more information about this trial go to ClinicalTrials.Gov
Who can I contact for more information?
Name: Erinn Mcdowell, BA MS
Phone: 315-464-8230
Email: mcdowele@upstate.edu