CITI Training Requirements
Conflict of Interest Management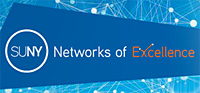 Content
Upstate Active Clinical Trials
Study Title:
The TODAY Study Group Genetics Protocol
What is the purpose of the study?
To collect blood, family history and medical history to be used to explore relationships between certain genes and type 2 diabetes, as well as obesity, insulin resistance, and cardiovascular complications of insulin resistance.
Upstate Institutional Review Board (IRB) Number:
253413
Study Phase:
N/A
Patient Age Group:
Adults
Principal Investigator:
Ruth S Weinstock, MD, PhD
Who is eligible?
Type 2 diabetes that was diagnosed prior to the age of 18.
What is involved if I participate?
How long is the study?
One visit to the Clinical Research Unit (CRU)
Is transportation provided or reimbursed?
Yes
Is parking provided or reimbursed?
Yes
What tests and procedures are involved?
Blood samples
Where will the study take place?
SUNY Upstate Medical Wuniversity, Institute for the Human Performance
Who can I contact for more information?
Name: Jane D Bulger
Phone: 315-464-9008
Email: bulgerj@upstate.edu