CITI Training Requirements
Conflict of Interest Management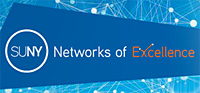 Upstate Active Clinical Trials
Study Title:
Improving Diabetes Outcomes: The Diabetes Support Project
What is the purpose of the study?
Research has shown that diabetes affects both the patient and family, and that support from family and partners helps diabetes patients manage their illness better. However, diabetes programs rarely involve the partner. The purpose of this study is to test an intervention that helps patients who have type 2 diabetes and their partner to better support each other. The intervention will be delivered over the telephone to reach more people. Our hypothesis is that an intervention that targets the couple has a greater effect on health and well-being of patients than one that targets the individual patient alone.
Upstate Institutional Review Board (IRB) Number:
244129
Study Phase:
N/A
Patient Age Group:
Adults
Principal Investigator:
Paula Trief, PhD
Who is eligible?
Adults with type 2 diabetes (HgA1c 7.5 or higher), ages 21 and above, who are married/or living with a partner for more than one year are eligible to participate in this study.
What is involved if I participate?
How long is the study?
Subjects participate in weekly telephone visits with a Diabetes Educator for 2 or 12 weeks (depending on random group assignment) and four face-to-face visits for assessments (baseline, and follow-up 4, 8, and 12 months).
Is transportation provided or reimbursed?
Yes
Is parking provided or reimbursed?
Yes
What tests and procedures are involved?
Assessments include a finger prick for a hemoglobin A1c, height, weight and vital signs. Subjects and spouse/partners will also both complete questionnaires regarding food habits, activity level, emotions, and quality of life.
Where will the study take place?
Assessments will be conducted at the Institute of Human Performance, 505 Irving Avenue, Syracuse, NY. Assessments can also be scheduled at the subject's home.
Who can I contact for more information?
Name: Jacqueline A Dimmock, PhD
Phone: 315-464-3133
Email: dimmockj@upstate.edu