CITI Training Requirements
Conflict of Interest Management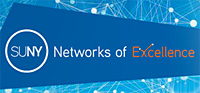 Upstate Active Clinical Trials
Study Title:
Research Study of Brain Development in Adolescence
What is the purpose of the study?
To investigate brain development in typical-developing adolescents; this information will later be compared to the brain development of adolescents with gentic disorders.
Upstate Institutional Review Board (IRB) Number:
261952
Study Phase:
N/A
Patient Age Group:
Children
Principal Investigator:
Wendy R Kates, PhD
Who is eligible?
We are seeking individuals between the ages of 12 and 18.
What is involved if I participate?
How long is the study?
Interested participants will receive an information packet that contains multiple questionaires that should be completed by the time of the laboratory visit. Testing and laboratory procedures will take approximately one day.
Is transportation provided or reimbursed?
No
Is parking provided or reimbursed?
Yes
What tests and procedures are involved?
MRI of the brain. Standardized psychological testing. Please be assured that the testing has no known hazard or risk to the child. Participants will be invited to return to our research center 3 years later in order to provide follow-up information.
Where will the study take place?
Institute for Human Performance. IHP505 Irving Ave, Syracuse, NY 13210
Who can I contact for more information?
Name: Joanna C Botti
Phone: 315-464-3268
Email: bottij@upstate.edu