CITI Training Requirements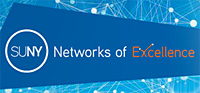 Content
Upstate Active Clinical Trials
Study Title:
GOG 0212: A Randomized Phase III Trial Of Maintenance Chemotherapy Comparing 12 Monthly Cycles Of Single Agent Paclitaxel Or Xyotax (CT-2103) (Ind# 70177) Versus No Treatment Until Documented Relapse In Women With Advanced Ovarian Or Primary Peritoneal Cancer Who Achieve A Complete Clinical Response To Primary Platinum/Taxane Chemotherapy.
What is the purpose of the study?
In the current trial we wish to examine whether women with advanced ovarian cancer who have no evidence of disease after the completion of initial chemotherapy live longer if a specific treatment program is continued once a month for 12 months versus stopping all chemotherapy until there is evidence of recurrence of the disease process. Two different chemotherapy regimens and one regimen including no further treatment will be examined. The first of the chemotherapy arms, paclitaxel, is a standard chemotherapy drug used to treat ovarian cancer, and was the agent utilized in the trial noted above. The second agent, Xyotax (CT-2103), is an experimental drug with anti-cancer activity similar to that of paclitaxel. It is possible that Xyotax (CT-2103) will produce similar results to that achieved with paclitaxel, but with reduced side effects. You will be randomized (like the flipping of a coin) to one of the three possible regimens. You have an equal chance of being placed in any one of the three regimens. Neither you nor your doctor will decide which regimen you receive.
Upstate Institutional Review Board (IRB) Number:
227374
Study Phase:
III
Patient Age Group:
Adults
Principal Investigator:
Mary J Cunningham, MD
What is involved if I participate?
How long is the study?
If you are randomized to receive either paclitaxel or Xyotax? (CT-2103), the treatment will be continued for a maximum of 12 months depending on how well you respond to treatment and the seriousness of any side effects. Your doctors will follow your medical condition by office visits every three months for two years and then every six months for three more years.
Is transportation provided or reimbursed?
No
Is parking provided or reimbursed?
No
What tests and procedures are involved?
You will undergo a thorough check-up prior to the start of treatment. This will consist of: physical examination that may include pelvic examination; blood counts, EKG (a test to check your heart function), check-up of liver and kidney status through blood studies. Detectable tumor will be measured by pelvic examination, CT scan, or other methods. Blood counts will be repeated every week throughout most of your treatment. Liver and kidney function will be checked prior to each treatment cycle. Other tests will be repeated, if necessary. Results from these check-ups will be submitted to the GOG for analysis as a part of the study.
Where will the study take place?
725 Irving Ave., Syracuse, NY 13210
Other Information:
You will be asked to complete a quality of life questionnaire. This will serve as a baseline to establish your physical, emotional, functional and social well-being before beginning study treatment
ClinicalTrials.Gov ID:
NCT00108745
For more information about this trial go to ClinicalTrials.Gov
Who can I contact for more information?
Name: Elizabeth Anderson
Phone: 315-470-2620
Email: anderse@upstate.edu