CITI Training Requirements
Conflict of Interest Management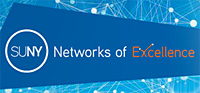 Upstate Active Clinical Trials
Study Title:
CALGB #8461 - Cytogenetic Studies in Acute Leukemia
What is the purpose of the study?
This diagnostic trial is studying genetic differences in patients with treated and untreated acute myeloid leukemia, acute lymphoblastic leukemia, myelodysplastic syndromes, or multiple myeloma.
Upstate Institutional Review Board (IRB) Number:
228261
Study Phase:
N/A
Patient Age Group:
Adults
Principal Investigator:
Teresa C Gentile, MD, PhD
Who can I contact for more information?
Name: Diane M Gould
Phone: 315-464-8235
Email: gouldd@upstate.edu