CITI Training Requirements
Conflict of Interest Management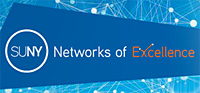 Content
Upstate Active Clinical Trials
Study Title:
Comparative Study of the Diagnostic Accuracy of Scintimammography (Technetium 99m-Sestamibi and Fluorine 18-FDG PET Scintigraphic Imaging) and Magnetic Resonance Imaging in Identifying Malignant Breast Lesions, in Subjects with Breast Abnormalities.
What is the purpose of the study?
Due to x-ray mammograms being difficult to interpret, this study will determine the diagnostic accuracy of breast Magnetic Resonance Imaging and Nuclear Medicine (including) PET imaging.
Upstate Institutional Review Board (IRB) Number:
264939
Study Phase:
N/A
Patient Age Group:
Adults
Principal Investigator:
David H Feiglin, MD
Who is eligible?
Difficult to interpret or non-interpretable mammogram (usually due to dense tissue in the breasts).
What is involved if I participate?
How long is the study?
One Test
Is transportation provided or reimbursed?
No
Is parking provided or reimbursed?
Yes
What tests and procedures are involved?
Nuclear medicine breast imaging, PET scan, magnetic resonance study.
Where will the study take place?
SUNY Upstate Medical University,Syracuse, NY
Other Information:
Who can I contact for more information?
Name: Susan A Hemingway
Phone: 315-464-5099
Email: hemingws@upstate.edu