CITI Training Requirements
Conflict of Interest Management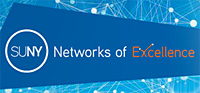 Content
Upstate Active Clinical Trials
Study Title:
Autologous Stem Cell Transplantation for Acute Myeloid Leukemia in First or Second Remission.
What is the purpose of the study?
To provide autologous transplantation for patients with acute myeloid leukemia.
Upstate Institutional Review Board (IRB) Number:
275122
Study Phase:
N/A
Patient Age Group:
Adults
Principal Investigator:
Dorothy C Pan, MD
Who is eligible?
Diagnosis of acute myeloid leukemia, acceptable laboratory values, HIV negative, no serious or uncontrolled organ dysfunction. 18 years to 70 years.
What is involved if I participate?
How long is the study?
Inpatient stay approximately 21 days, followed for lifetime.
Is transportation provided or reimbursed?
No
Is parking provided or reimbursed?
No
What tests and procedures are involved?
Detailed history & physical to determine eligibility, laboratory tests, x-rays/scans, as necessary, bone marrow biopsy & aspirate as necessary, laboratory tests during hospital admission, dental clearance prior to transplant.
Where will the study take place?
SUNY Upstate Medical University,Syracuse, NY
Who can I contact for more information?
Name: Wendy S Barry
Phone: 315-464-8271
Email: barryw@upstate.edu