CITI Training Requirements
Conflict of Interest Management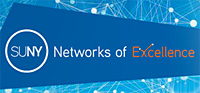 Content
Upstate Active Clinical Trials
Study Title:
MRI Evaluation of Maximal Temporal & Spatial Mensurability of Cardiac Chambers & Thoracic Great Vessels: A Comparison to Conventional & Echo-planar Techniques.
What is the purpose of the study?
Seeking volunteers to participate in a research study to determine the optimal imaging parameters for visualization of the heart and its great vessels using magnetic resonance imaging.
Upstate Institutional Review Board (IRB) Number:
237318
Study Phase:
N/A
Patient Age Group:
Adults
Principal Investigator:
David H Feiglin, MD
Who is eligible?
Must be able to lie still within and MRI unit for a period of up to one hour.
What is involved if I participate?
How long is the study?
one visit
Is transportation provided or reimbursed?
No
Is parking provided or reimbursed?
No
What tests and procedures are involved?
MRI
Where will the study take place?
Institute for Human Performance,Syracuse, NY
Other Information:
Who can I contact for more information?
Name: Susan A Hemingway
Phone: 315-464-5099
Email: hemingws@upstate.edu