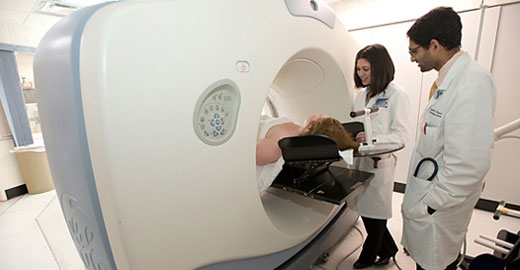 Treatment Options
The Department of Radiation Oncology at Upstate Medical University provides comprehensive, multimodality, patient-oriented care for all types and stages of cancer. Special attention is given to technological advancement, quality of life and education. Our physicians and staff are dedicated to providing the newest and most effective care to our patients while striving to blend compassion and technique in our care approach.
NEW CLINICAL TRIAL
Radiation Therapy for Prostate Cancer?
You Have Options: Upstate is studying an investigational device designed to reduce the amount of radiation healthy tissue is exposed to during prostate cancer radiation treatment. Learn More...