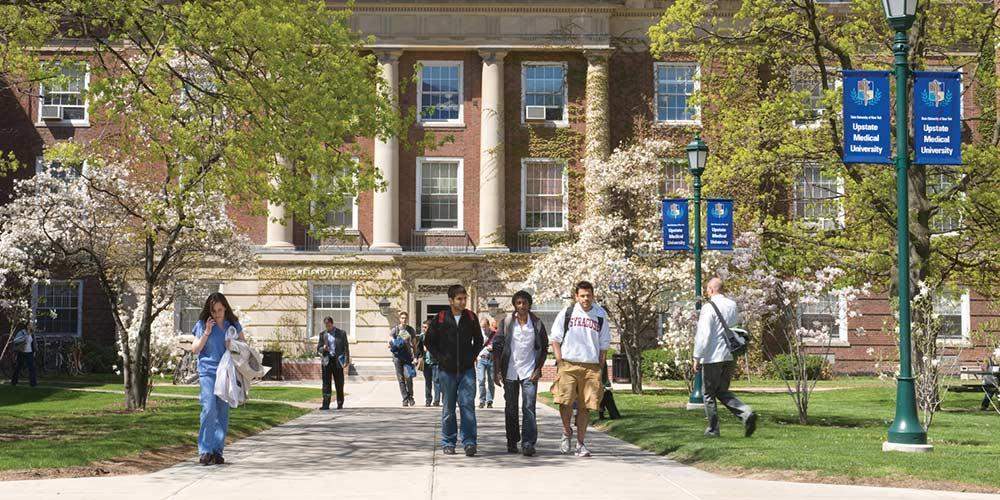 Office of Student Admissions and Financial Aid
Weiskotten Hall
Rm. 1213,
766 Irving Avenue
Syracuse, NY 13210
Map & directions
Phone:
315 464-4570
Fax:
315 464-8867
Email:
admissfa@upstate.edu
Meet the Admissions Staff
The admissions staff would like to thank you for your interest in SUNY Upstate Medical University! At Upstate our motto is "Students First". We encourage prospective students to contact our Admissions Office with any questions or concerns.
We hope you will take advantage of all the opportunities available to you including: