Physical and Occupational therapy services are available to individuals who present with orthopedic problems. This may include overuse injuries, sprains/strains, fractures and pre/post operative care of the spine and extremities.
Upstate Rehabilitation at the Downtown Campus
Upstate University Hospital - Downtown Campus
Rm. N2104,
750 East Adams Street
Syracuse, NY 13210
Map & directions
Phone:
315 464-6543
Fax:
315 464-4753
Hours:
Mon.-Fri. 7:30am-4:30pm
Treatment may include individualized strengthening exercises, ROM exercises, modalities for pain management or manual techniques including joint mobilizations and traction.
Other treatment options may include: Kinesiotaping/McConnell taping, manual cupping, pilates, and aquatic therapy
Your first visit will include an initial examination focusing on your functional limitations, your pain and your ROM and strength deficits.  You will be involved in designing a home exercise program and establishing a treatment plan at this first visit.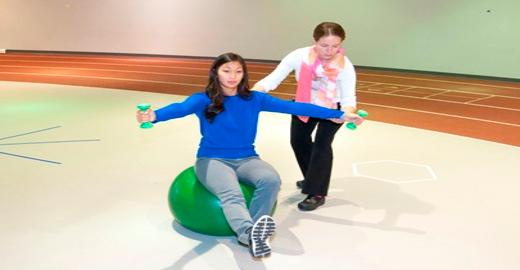 Please arrive 15 minutes early to your first appointment.
You should wear comfortable clothing that you can easily move around in.