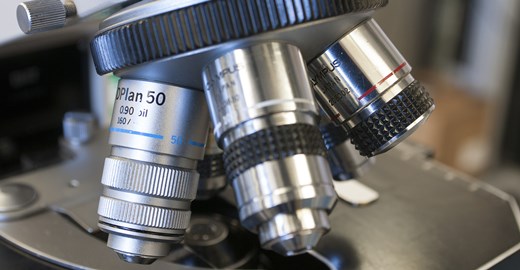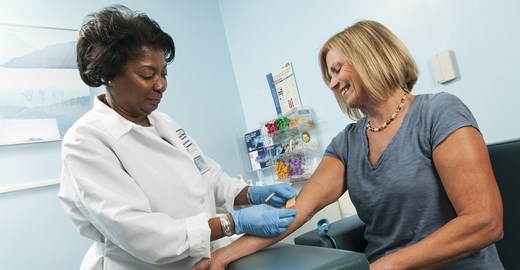 Department of Pathology and Laboratory Medicine
Location:
University Hospital
Department of Pathology
750 E. Adams Street, Syracuse, NY 13210
Phone:
315 464-4462
Robert C. Corona, DO
Professor and Chairman
Department of Pathology
Chairman's Message
Welcome to Upstate Medical University's Department of Pathology and Laboratory Medicine. Our Department has a long history of scholarship, discovery, education and innovation with a promising future ahead. We are a fully integrated academic department with Divisions that cover most pathology specialty areas. We are innovating in digital imaging, telepathology, bioinformatics and molecular diagnostics. We are building a new Cord Blood Center and have several exciting industry collaborations in place. Our Department is a key component of the new Cancer Center under construction. This is a program focused on preparing pathology residents and fellows to be partners in delivering care that is predictive, preventative, personalized and participatory.
The Department enjoys a faculty of 36 physicians and laboratory scientists representing the most comprehensive roster of specialty pathologists in the region. The depth of expertise is unique to our Department and is offered as a resource to other laboratories and physicians in the Central New York community.
The future direction of our Department will emphasize exceptional quality and service, striving to exceed the expectations of patients and clinicians. As the science progresses in identifying specific disease targets making personalized medicine a reality, our Pathology Department will be a resource in providing guidance to clinicians and patients to make informed treatment decisions based on evidence. I invite you to explore this website to learn more about our Department. Please feel free to contact Carol Barnett at 315-464-3281 if you would like more information.