Welcome to Upstate Nursing
Upstate is the region's only academic medical center serving a 17 county area in Upstate New York. As the largest employer for Nursing in the Central New York area, Upstate is uniquely poised to offer the broadest range of opportunities in professional nursing for your entire career. Upstate offers two acute care facilities along with numerous ambulatory care opportunities spread throughout the Syracuse area.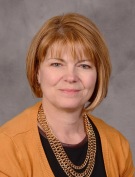 Our two hospital campuses - University Hospital-Downtown, a level one trauma center in Downtown Syracuse and Community General, our community hospital setting located on the south west side of Syracuse offer varied opportunities.
University Hospital Downtown has 440 inpatient beds including a dedicated 80 bed Children's Hospital, psychiatric inpatient, 80 intensive care beds across numerous specialties, orthopedics, surgical specialties, medicine and the busiest emergency department in the city. University Hospital is the only hospital accredited as a Comprehensive Stroke Center, providing the most advanced care to neuroscience patients available.
The Community General campus has 160 inpatient beds including labor and delivery, psychiatry, physical medicine and rehabilitation, intensive care and multiple medical surgical units as well. Community also has the area's only Geriatric Emergency Room and Pediatric After Hours/Urgent Care located on this campus.
Join Upstate Nursing for our broad range of specialties and stay for our tuition benefits, career opportunities and the high quality of nursing care that Upstate Nursing is known for.
If you are interested in the challenge and the reward, then find out more about being an Upstate Nurse and Joining Our Team.
Nancy E. Page, MS, RN
Chief Nursing Officer