Welcome to the new Nursing Excellence area!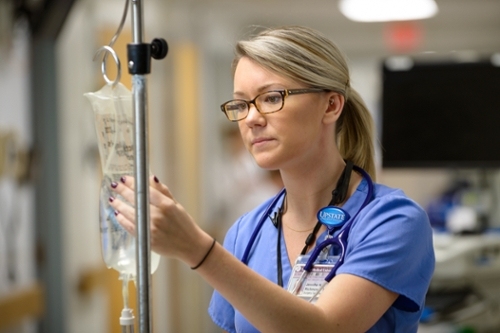 Upstate Nursing is committed to supporting nursing excellence in order to provide optimum outcomes for the communities we serve. Nursing Excellence can be defined as building a structure in which nursing staff:
Have leaders advocating for resources on their behalf;
Are involved in decision making across the organization and profession;
Are supported through professional development to grow within the profession;
Have satisfaction within their role which leads to optimum patient outcomes.
We are driven by our professional practice model and our Upstate Nursing values of Holistic Care, Collaboration, Professionalism, Education and Resources to achieve nursing excellence. Through nursing excellence we are able to deliver patient and family centered care. This portion of our website you will see the many ways in which we monitor, develop, and achieve nursing excellence.