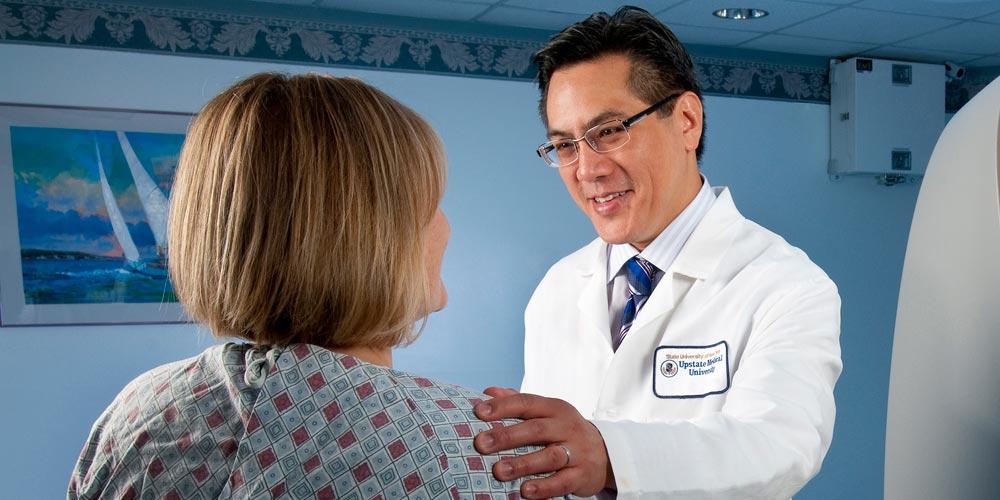 Upstate Brain & Spine Center
Physicians' Office Building
Suite 503,
725 Irving Avenue
Syracuse, NY 13210
Map & directions
Phone:
315 464-4470
Fax:
315 464-5520
Hours:
M-F 8a - 4 p
The Upstate Brain & Spine Center offers comprehensive adult and pediatric neurosurgical services for care of the brain and spine.
Pediatric Neurosurgery
The Pediatric Neurosurgery division, affiliated with the Golisano Children's Hospital, provides care on a local, national and international basis for children with structural disorders of the brain and spinal cord. The unit enjoys collaboration with expert pediatric neurologists, neuroradiologists, neonatologists and intensivists. There is also close participation with the Epilepsy Center, Spina Bifida Program , the Center for Development, Behavior and Genetics and the Physical Medicine and Rehabilitation Programs.