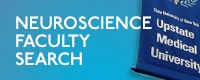 Research Highlights
The Yang Lab
Emotional feeding circuit
---
The Zhu Lab
Studying Neural Stem Cells

---
The Yang Lab
Studying functional role of glia
Read more...
Content
Faculty
Kenneth A Mann, PhD
Current Appointments
Hospital Campus
Research Programs and Affiliations
Biomedical Sciences Program
Orthopedic Surgery
Physiology Program
Education & Fellowships
PhD: Cornell University, 1991, Mechanical Engineering (Biomechanics)
MS: Pennsylvania State University, 1985, Bioengineering
BS: Virginia Tech, 1983, Engineering Science and Mechanics
Research Interests
Micro-mechanics of implant interfaces; damage evolution of joint replacements and biomaterials; in vivo models of tumor osteolysis and prediction of fracture risk; general orthopedic biomechanics.
Web Resources
Publications
Link to PubMed

(Opens new window. Close the PubMed window to return to this page.)
Research
Research Interests
Micromechanics and micro-mechanical modeling of bone-implant interfaces: Implant fixation is vital to long-term success of mechanically loaded implant systems. Surprisingly little is known about the load transfer mechanisms and motion at the length scales of trabeculae (~1mm) and below. In addition, there are often dramatic changes in bone remodeling around implants with in vivo use. For cemented implants, the loss of interlock between trabeculae and cement can be dramatic. We have been performing in vitro experiments on small components of bone-implant interfaces in which small (micron scale) loading is applied in tension, compression, and shear. We incorporate digital image correlation techniques to map local strain fields subjected to loading. The long-term goal here is to improve our understanding of local motions at the interface and how motion is related to bony response. Both experimental and computational models are performed on laboratory prepared and post-mortem retrieved specimens. (NIH funded: 2012-2017).
Predicting bone fracture in patients with metastatic disease. Primary tumors, such as breast and prostate cancer, can metastasize to bone cause bone destruction and bone fracture. Predicting whether a bone with metastatic disease will fracture remains a clinical challenge. Clinical scoring systems based on X-ray and patient pain levels are not good predictors for determining which bones require surgical stabilization. We are using Finite Element (FE) modeling of clinical CT scan sets in collaboration with Dr. Timothy Damron to determine activities of daily living that are predictive of fracture.The long term goal is to use FE as a tool to help surgeons decide which patients to stabilize from those that are not at risk of fracture. (Funding from Baldwin Foundation, 2016-2018.)
Role of therapeutic radiation in increasing fracture risk of bone: Using a murine model of radiation damage to the extremities (PI: T Damron, Co-inv: M Oest-Upstate, M Morris-U Michigan) we are investigating the implications of bony remodeling in terms of structure and fundamental changes to bone material fracture resistance and chemical changes to the bone. We are using biomechanical strength tests and fracture toughness tests to monitor changes in bone structure and material properties with time, radiation dose, and anabolic, antiresorptive and radioprotection treatments. We are also using a combination of voxel-based finite element modeling with material damage models and comparing these to experiments to gain a better understanding of bone 'brittle' behavior. (NIH funded: 2014-2019)
Recent Representative Publications
Zimmerman WF, Miller MA, Cleary RC, Izant TH, Mann KA. Damage in total knee replacements from mechanical overload. J Biomech, 49(10): 2068-75, 2016.
Srinivasan P, Miller MA, Verdonschot N, Mann KA, Janssen D. Experimental and computational micromechanics at the tibial cement-trabeculae interface. J Biomech, 49(9):1641-8, 2016.
Oest ME, Gong B, Esmonde-White K, Mann KA, Zimmerman ND, Damron TA, Morris MD. Parathyroid hormone attenuates radiation-induced increases in collagen crosslink ratio at periosteal surfaces of mouse tibia. Bone 86:91-7, 2016
Oest ME, Mann KA, Zimmerman ND, Damron TA. Parathyroid hormone (1-34) transiently protects against radiation-induced bone fragility. Calcified Tissue International, 98(6): 619-30, 2016.
Miller MA, Goodheart JR, Khechen B, Janssen D, Mann KA. Changes in micrograps, micromotion and trabecular strain for interlocked cement-trabecular bone interfaces in total knee replacements with in vivo service. J Orthop Res, 34(6):1019-25, 2016.
Goodheart JR, Cleary RJ, Damron TA, Mann KA. Simulating activities of daily living with finite element analysis improves fracture prediction for patients with metastatic femoral lesions. J Orthop Res, 33(8):1226-34, 2015.
Howard KI, Miller MA, Damron TA, Mann KA. The distribution of implant fixation for femoral components of TKA: A postmortem retrieval study. J Arthroplasty, 29(9): 1863-1870, 2014.
Miller MA, Terbush MJ, Goodheart JR, Izant TH, Mann KA. Increased initial cement-bone interlock correlates with reduced TKA micro-motion following in vivo service. J Biomechanics, 47:2460-2466, 2014.
Goodheart JR, Miller MA, Mann KA. In vivo loss of cement-bone interlock reduces fixation strength in total knee arthroplasties. J Orthop Res. 32(8): 1052-60, 2014.
Mann KA, Miller MA, Goodheart JR, Izant TH, Cleary RJ. Peri-implant bone strains and micro-motion following in vivo service: A postmortem retrieval study of 22 tibial components from totak knee replacements. J Orthop Res. 32(3): 355-61, 2014.
Faculty Profile Shortcut: http://www.upstate.edu/faculty/mannk
---