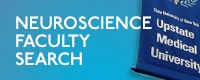 Upcoming Events
September 13, 2016 12:00pm
Content
Faculty
Brian Howell, PhD
Current Appointments
Hospital Campus
Research Programs and Affiliations
Biomedical Sciences Program
Neuroscience Program
Neuroscience and Physiology
Physiology Program
Education & Fellowships
PhD: McGill University, Montreal, Quebec, 1992
BS: University of Western Ontario, Canada, 1985
Previous Appointments
NIH, Bethesda MD, 1999–2008
Research Interests
The signal transduction events that regulate the functional organization of neurons in the brain, and the phenotypes caused by defects in the genes that encode these signaling molecules.
Publications
Link to PubMed

(Opens new window. Close the PubMed window to return to this page.)
Research
Brain development is an exquisitely regulated phenomenon, whereby waves of differentiation produce diverse classes of neurons, oligodendrocytes and finally, astrocytes. Ultimately these cells, particularly the neurons, organize into functional networks that receive, integrate and transmit information. My lab studies how molecular signaling regulates the migration of neurons from their site of origin to destinations where they extend processes, form synapses and integrate into networks. One of our focuses is to investigate how the Reelin signaling pathway influences the positioning of distinct neuronal classes into stereotypical layers in the brain. Reelin, a secreted ligand, induces the tyrosine phosphorylation of the intracellular docking protein Dab1 by clustering the neuronal receptors ApoER2 and VLDLR and activating Src-family kinases. The tyrosine phosphorylation of Dab1 generates signaling complexes that includes the molecules Nckβ, Crk, CrkL and PI3K. These complexes regulate the behavior of neurons as they migrate, enabling them to settle into layers. We have shown that Reelin signaling influences the extension of the Golgi apparatus into neuronal dendrites and the ability of neurons to polarize. We are currently investigating how these cellular behaviors influence neuronal positioning and other neuronal properties regulated by Reelin signaling.
We have recently expanded our focus to include genetic causes of autism spectrum disorder (ASD); specifically RELN mutations, more than 40 of which have been identified in ASD patients. We have found that mutations are enriched in an Arg-X-Arg motif in the core of the Reelin subrepeat domains. The function of the paired Arg residues is unknown. Therefore, we are working to resolve the consequences of mutations in this motif in Reelin biosynthesis and signaling with the ultimate goal of determining how they contribute to ASD.
Selected Publications
1. Howell, B.W., Hawkes, R., Soriano, P., and Cooper, J.A. (1997). Neuronal position in the developing brain is regulated by mouse disabled. Nature, 389: 733-737.
2. Pramatarova, A., Ochalski, P.G., Lee, C-H., Howell, B.W. (2006) Mouse Disabled 1 regulates the nuclear position of neurons in a Drosophila eye model. Mol. Cell. Biol. 26:1510-1517.
3. Pramatarova, A., Chen, K.-L., Howell, B.W. (2008) A genetic interaction between the APP and Dab1 genes influences brain development. Mol. Cell. Neurosci.37:178-186.
4. Matsuki, T., Pramatarova, A., Howell B.W. (2008) Reduction of Crk and CrkL expression blocks Reelin-induced dendritogenesis. J. Cell Sci. 121:1869-1875.
5. Matsuki, T., Matthews, R.T., Cooper, J.A., van der Brug, M.P., Cookson, M.R., Hardy, J.A., Olson, E.C., Howell, B.W. (2010) Reelin and Stk25 have opposing roles in neuronal polarization and dendritic golgi deployment. Cell 143:826-836.
6. Matsuki, T., Zaka, M., Guerreiro, R., van der Brug, M.P., Cooper, J.A., Cookson, M.R., Hardy, J.A., Howell, B.W. (2012) Identification of stk25 as a genetic modifier of Tau phosphorylation in dab1-mutant mice. PLoS ONE 7(2): e31152.
7. Teixeira, C.M., Kron, M.M., Masachs, N., Zhang, H., Lagace, D.C. Martinez, A., Reillo, I., Duan, X., Bosch, C., Pujadas, L., Brunso, L., Song, H., Eisch, A.J., Borrell, V., Howell, B.W., Parent, J.M., Soriano, E. (2012) Cell-autonomous inactivation of the Reelin pathway impairs adult neurogenesis in the hippocampus. J. Neurosci. 32:12051-12065.
8. Matsuki, T., Chen, J., Howell, B.W. (2013) Acute inactivation of the serine-threonine kinase Stk25 disrupts neuronal migration. Neural Dev. 2013, 8:21 doi:10.1186/1749-8104-8-21.
9.Abadesco, A.D., Cilluffo, M., Yvone, G.M., Carpenter, E.M., Howell, B.W., and Phelps, P.E. (2014) Novel Disabled-1-expressing neurons identified in adult brain and spinal cord. Eur. J. Neurosci. 39:579-592.
10. Lammert, D.B., and Howell, B.W. (2016) RELN mutations in autism spectrum disorder. Front. Cell. Neurosci. 10:84 doi: 10.3389/fncel.2016.00084
Faculty Profile Shortcut: http://www.upstate.edu/faculty/howellb
---
Adjunct Faculty
Adjunct Professor
Sandra Hewett, Ph.D. (Biology, Syracuse University)
Adjunct Associate Professor
Bart Farell, Ph.D. (Institute for Sensory Research, Syracuse University)
Katharine (Kate) Lewis, Ph.D. (Biology, Syracuse University)
Brad Motter, PhD (VA Medical Center)
Theresa White, Ph.D. (Psychology, LeMoyne College)
Adjunct Assistant Professor
Annette R. Jenner, Ph.D. (Communication Science Disorders, Syracuse University)
Patrick Yurco, Ph.D. (Biological Sciences, LeMoyne College)