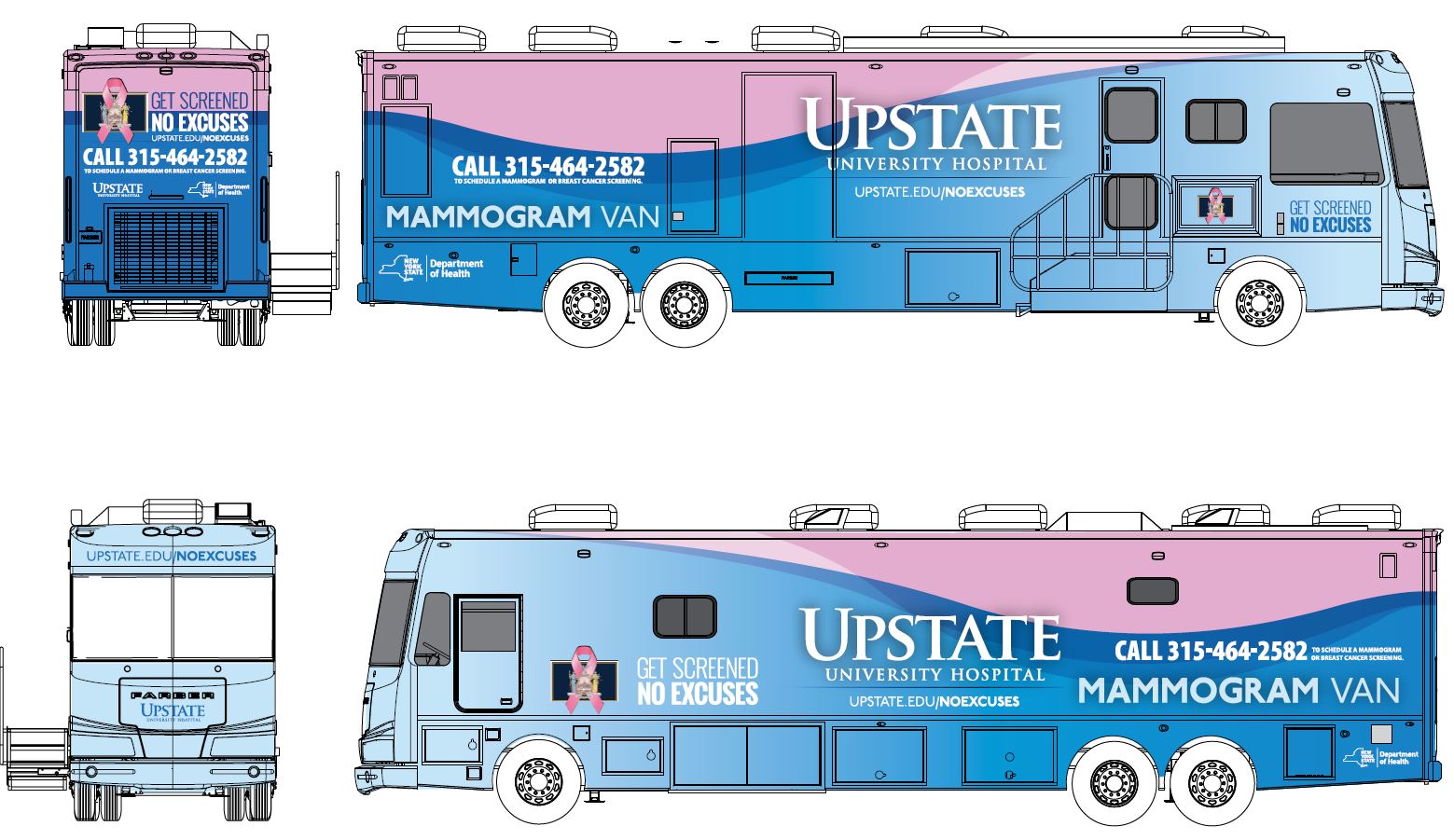 Upstate Mobile Mammography
Mobile Mammography Program
Upstate Medical University
Phone: 315-492-3353
Fax: 315-492-3354
Coming Soon
Upstate has been awarded a grant from the New York State Department of Health to purchase a mobile mammography unit to serve the 8 county region of Onondaga, Oswego, Oneida, Madison, Herkimer, Jefferson, Lewis and St. Lawrence counties.
Our mammography van brings screening services to women throughout the 8 county region at local businesses and community organizations. This private, self-contained unit offers on-site breast cancer screening using the latest 3D technology with the capacity to perform up to 20 exams in one day.
The mobile mammography unit is part of the Upstate Breast Imaging Center of Excellence's ongoing commitment to the community, to help ensure that women get screened for breast cancer. The equipment on the mobile unit is the same high quality low dose digital breast tomosynthesis (DBT) or 3D imaging that is used at Upstate Breast Imaging Centers, and mammograms are read by Board Certified Women's Imaging radiologists.