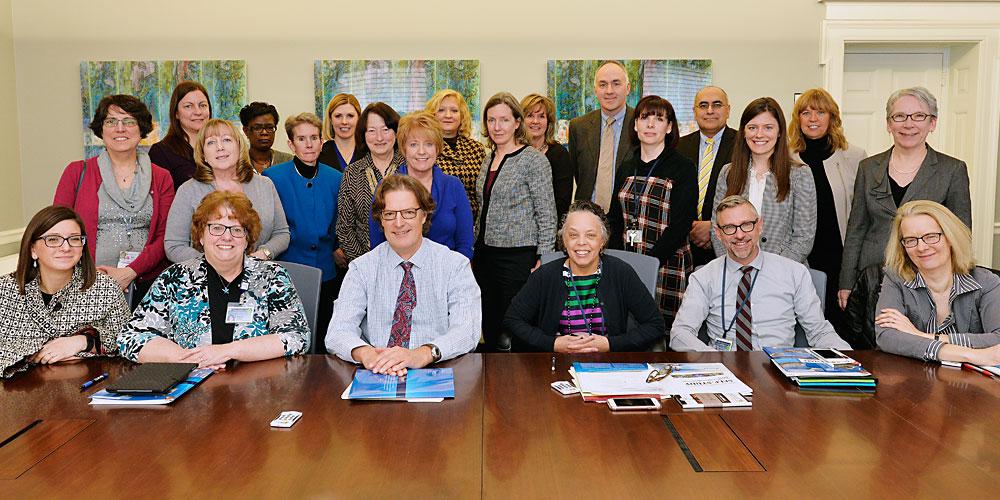 Middle States Commission on Higher Education
Upstate Medical University was most recently reviewed by the Middle States Commission on Higher Education (MSCHE) for its Periodic Review Report (PRR) in 2014 at which time we were reaffirmed for accreditation and commended for the quality of the PRR. Upstate's last decennial comprehensive evaluation and reaffirmation of accreditation status occurred in the Spring of 2009.
Upstate's next review by the MSCHE commences in February 2017. This comprehensive evaluation will be based on a self-study report that we will prepare during 2017, followed by a site visit of evaluators who report to the MSCHE anticipated to be in fall 2018. During the self-study process, working groups will address our compliance with each accreditation standard and our process of continuous evaluation, planning, budgeting and improvement. Faculty, students and administrators from across the university will be participating in this important process.
Accreditation is intended to strengthen and sustain higher education, making it worthy of public confidence and minimizing the scope of external control. Regional accreditation, a means of self-regulation adopted by the higher education community, has evolved to support these goals. A broad cross-section of the Upstate community is expected to participate in each component of the self-study process as part of the Steering Committee, the Working Groups, and campus-wide discussions.