DIRECTOR'S MESSAGE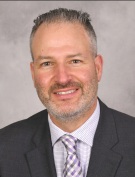 Stephen J. Knohl, MD
Program Director

Welcome to SUNY Upstate Medical University's Internal Medicine Residency Training Program. Read more...
Content
Message from the Chair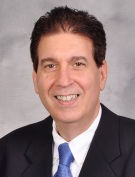 It is a great honor to introduce you to the Department of Medicine at Upstate Medical University.
This is an exciting time in which to practice Medicine and we are delighted you have chosen to visit our site to learn more about us. We offer superior education and outstanding clinical care in an environment that champions humanism, innovation, professionalism and scholarship.
We provide innovative educational programs to facilitate physician competency in systems-based practice and practice-based learning. Our state-of-the-art Simulation Center allows intensive training on common procedures, rapid responses and ACLS clinical scenarios. And, Upstate offers the Setnor clinical training center, where house staff encounter standardized patients (professional actors) to practice and refine their communication skills.
We appreciate your interest and hope that you will consider becoming a member of our program.