DIRECTOR'S MESSAGE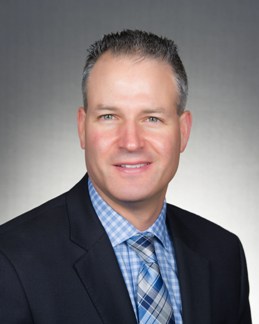 Stephen J. Knohl, MD
Program Director

Welcome to SUNY Upstate Medical University's Internal Medicine Residency Training Program. Read more...
Content
Message from the Chair
Welcome to SUNY Upstate Medical Universitys Internal Medicine Residency Training Program.
Welcome to Syracuse.  SUNY Upstate is unlike any Program you have seen! We have a unique blend of University Hospital attached to a private hospital, all next to an active VA Medical Center. We are the only Academic Medical Center in the region, situated in an urban environment surrounded by suburbs and large expanses of rural communities. That means an abundance and wide spectrum of both highly specialized as well as common pathology and patients from every walk of life. The residency program is the pride and joy of the department, and all faculty are fully engaged and committed to educating our trainees. We have exceptional areas of research, specifically in diabetes, infectious disease, and SLE and our residents participate in every aspect of scholarly activity from bench to bedside clinical studies. Our faculty are among the best teachers in the nation and we continue to develop new and innovative educational pathways aimed at developing top-notch clinicians who are prepared to go out into the work-force or continue advanced training.  SUNY Upstate Medical University Hospital in Syracuse is a state-of-the-art tertiary care center, which attracts patients from throughout Central New York. A new, 250,000 square foot, comprehensive Ambulatory Care Center will augment primary care and provide an important environment for outpatient resident training in a truly multi-disciplinary setting.

To be clear, however, the buildings and state-of-the-art facilities and equipment don't make a Residency Program, the people do. Here you will find an outstanding group of colleagues, under-studies, mentors, and life-long friends. The leadership and staff supporting the program, led by Dr. Stephen Knohl and four Associate Program Directors, have an unwavering commitment to the development of our residents.  We come to work every morning to promote the tripartite mission of academic medicine, and our trainees benefit from a careful balance of service and education. It is mission critical for us to pay attention to the health, well-being, and development of our trainees. To put it simply, your success is our success. Thanks for visiting!