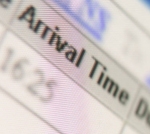 Arriving Syracuse
Planning for your arrival can be a little stressful. Please utilize this space, so we can better assist you in your arrival.
Big Brother/Big Sister Program

Each of you are assigned to a current resident in our program. They will be responsible for assisting you with questions, advice, providing information, and welcoming you to the program.

Spouse/Family Support Program

Our goal is to try to arrange a few functions throughout the year to encourage interaction between family members of our housestaff. We invite spouses and children of our current housestaff to attend and share information with spouses and families that are new to the area, and to the Upstate Family!

Airport Pick Up

In an effort to make your move to Syracuse as pleasant as possible, we encourage you to take advantage of the option to be picked by a friendly face upon arrival.
Highlights for
Incoming Residents