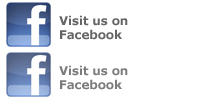 MD/PHD PROFILE
Hans Kim
"I have numerous opportunities to get involved in activities and trainings to improve our skills needed for publications." Read More...

Recent MD/PhD Student Publications
Caza TN, Talaber G, Perl A. Metabolic regulation of organelle homeostasis in lupus T cells. Clinical Immunology 2012 Jul 13; 144 (3): 200-213.
Telarico T, Perl A. The role of endocytic recycling in autoimmunity. Autoimmunity: Methods and Protocols, Humana Press 2012.
Gumbleton M and Kerr WG (2013). Role of inositol phospholipid signaling in natural killer cell biology. Front. Immunol. 4:47. doi: 10.3389/fimmu.2013.00047
Hae Jin Park, Hak Jae Kim, Hong-Gyun Wu, Hans H. Kim, Sung Whan Ha, Soon-Beom Kang, Yong-Sang Song, Noh-Hyun Park, Jae- Won Kim (2011) 'The influence of adjuvant radiotherapy on patterns of failure and survivals in uterine carcinosarcoma' Radiation Oncology Journal Vol. 29, No. 4, p228-235
Taeho Kim, Hans H. Kim, and Hyun Joo (2011) 'Mitochondrial DNA Mutation and Oxidative Stress' Interdisciplinary Bio Central Vol. 3, article no. 16, pp. 1-8
Hans H. Kim, Hyun Joo, Taeho Kim, Euiyong Kim, Seok-Ju Park, Ji Kyoung Park, and Han Jip Kim (2009) 'The Mitochondrial Warburg Effect: A Cancer Enigma' Interdisciplinary Bio Central Vol. 1, no. 2, article no. 7, p1-21
Ho JS*, Radoeva PD*, Jalbrzikowski M, Chow C, Hopkins J, Tran WC, Mehta A, Enrique N, Gilbert C, Antshel KM, Fremont W, Kates WR*, Bearden CE*. 2012. Deficits in Mental State Attributions in Individuals with 22q11.2 Deletion Syndrome (Velo-Cardio-Facial Syndrome). Autism Research ••: ••–••. DOI: 10.1002/aur.1252
Radoeva PD, Coman IL, Antshel KM, Fremont W, McCarthy CS, Kotkar A, Wang D, Shprintzen RJ, Kates WR. 2012. Atlas-based white matter analysis in individuals with velo-cardio-facial syndrome (22q11.2 deletion syndrome) and unaffected siblings. Behavioral and Brain Functions, 8(1):38.
Choi R, Engbretson G, Solessio E, Jones G, Coughlin A, Aleksic I, Zuber M. 2010. Cone degeneration following rod ablation in a reversible model of retinal degeneration. Invest Ophthalmol Vis Sci; doi:10.1167/iovs.10-5347
 Christophi GP & Massa PT. 2009. Central Neuroinvasion and Demyelination by Inflammatory Macrophages Following Peripheral Virus Infection is Controlled by SHP-1. Viral Immunology:22(6):371-87.
Christophi GP, Panos M, Hudson CA, Mihai C, Jubelt B, Massa PT. 2009 Interferon-b Treatment in Multiple Sclerosis Attenuates Inflammatory Gene Expression Through Inducible Activity of the Phosphatase SHP-1. Clinical Immunology: 133(1):27-44.
Christophi GP, Panos M, Hudson CA, Christophi RL, Gruber RC, Mersich AT, Blystone SD, Jubelt B, Massa PT. 2009. Macrophages of multiple sclerosis patients display deficient SHP-1 expression and enhanced inflammatory phenotype. Laboratory Investigation: Jul;89(7):742-59.
Christophi GP, Hudson CA, Panos M, Gruber R, Massa PT. 2009. Modulation of macrophage infiltration and inflammatory activity by the phosphatase SHP-1 in virus-induced demyelinating disease. Journal of Virology: Jan;83(2):522-39
Fernandez D, Perl A.  Metabolic Control of T cell activation and death in SLE. Autoimmun Rev. Jan;8(3):184-9, 2009.
Fernandez DR, Telarico T, Bonilla E, Li Q, Banerjee S, Middleton FA, Phillips PE, Crow MK, Oess S, Muller-Esterl W, Perl A. Activation of mammalian target of rapamycin controls the loss of TCRzeta in lupus T cells through HRES-1/Rab4-regulated lysosomal degradation. J Immunol. Feb 15;182(4):2063-73, 2009.
Fernandez D, Perl A. mTOR signaling: a central pathway to pathogenesis in systemic lupus erythematosus? Discov Med. 2010 Mar;9(46):173-8. 2010.
Perl A, Fernandez D, Telarico T, Phillips PE. Endogenous retroviral pathogenesis in lupus. Curr Opin Rheumatol. 2010 Sep;22(5):483-92.
 Nagy G, Koncz A, Telarico T, Fernandez D, Ersek B, Buzás E, Perl A. Central role of nitric oxide in the pathogenesis of rheumatoid arthritis and systemic lupus erythematosus. Arthritis Res Ther. 2010;12(3):210.
Perl A, Fernandez DR, Telarico T, Doherty E, Francis L, Phillips.  T-cell and B-cell signaling biomarkers and treatment targets in lupus. Curr Opin Rheumatol. 2009 Sep;21(5):454-64. Review.
Gerber AM, Beaman-Hall CM, Mathur A, Vallano ML.  Reduced blockade by extracellular Mg2+ is permissive to NMDA receptor activation in cerebellar granule neurons that model a migratory phenotype. J Neurochem. Jul;114(1):191-202, 2010.
Coman IL, Gnirke MH, Middleton FA, Antshel KM, Fremont W, Higgins AM, Shprintzen RJ, Kates WR. The effects of gender and catechol O-methyltransferase (COMT) Val108/158Met polymorphism on emotion regulation in velo-cardio-facial syndrome (22q11.2 deletion syndrome): An fMRI study. Neuroimage. 2010 Feb 1.
Puel A, Cypowyj S, Bustamante J, Wright JF, Liu L, Lim HK, Migaud M, Israel L, Chrabieh M, Audry M, Gumbleton M, Toulon A, Bodemer C, El-Baghdadi J, Whitters M, Paradis T, Brooks J, Collins M, Wolfman NM, Al-Muhsen S, Galicchio M, Abel L, Picard C, Casanova JL. 2011. Chronic mucocutaneous candidiasis in humans with inborn errors of interleukin-17 immunity. Science. Apr 1;332(6025):65-8.
Fuhler, G.M., Brooks, R., Toms, B., Iyer, S., Gengo, E.A., Park, M.Y., Gumbleton, M., Viernes, D.R., Chisholm, J.D., and Kerr, W.G. (2012). Therapeutic potential of SH2 domain-containing inositol-5'-phosphatase 1 (SHIP1) and SHIP2 inhibition in cancer. Mol Med 18, 65-75.
Hicks S, Middleton FA, Miller MW. 2010. Ethanol-induced methylation of cell cycle genes in neural stem cells. J Neurochem., 114(6):1767-80.
Lubin DJ, Butler JS, Loh SNJ. 2010. Folding of tetrameric p53: oligomerization and tumorigenic mutations induce misfolding and loss of function. Mol Biol. 29;395(4):705-16.
Viczian AS, Solessio EC, Lyou Y, Zuber ME. 2009. Generation of functional eyes from pluripotent cells. PLoS Biol. Aug;7(8):e1000174.
Mackenzie SJ, Smirnov I, Calancie B. 2011. Cauda Equina Repair in the Rat: Part 2. Time Course of Ventral Root Conduction Failure. J. Neurotrauma May 5, 2011.Â
Mersich AT, Â Miller MR, Chkourko H, Blystone SD. 2010 . The formin FRL1 (FMNL1) is an essential component of macrophage podosomes. Cytoskeleton (Hoboken) Sep;67(9):573-85.
Nichols AJ, Olson EC. 2010. Reelin Promotes Neuronal Orientation and Dendritogenesis during Preplate Splitting. Cereb Cortex. Sep;20(9):2213-23.
O'Dell RS, Ustine CJ, Cameron DA, Lawless SM, Williams RR, Zipfel WR, Olson EC.
Layer 6 cortical neurons require Reelin-Dab1 signaling for cellular orientation, Golgi deployment, and directed neurite growth into the marginal zone. Neural Dev. 2012 Jul 7;7(1):25. [Epub ahead of print]