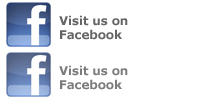 Current Students
Research Interests
I'm Rebecca and I'm in my 4th year of the MD/PhD program here at Upstate (the 2nd year of my PhD). I finished my undergraduate work at Hofstra University in 2011 (major in biochemistry and minor in music) before starting here in 2012. In college I was torn between applying to medical school and graduate school. After a summer of EGFR inhibitor research in a glioblastoma model at Upstate as a SURF student before my senior year of college I decided to marry the two interests and pursue the MD/PhD route.

I'm doing my PhD research in the lab of Dr Leszek Kotula in the departments of urology and biochemistry and molecular biology. My project is examining the role of genetic alterations in the WAVE complex in castration resistant prostate cancer using both cell culture and mouse models.

I have a two-year-old dog named Winston who gets a good walk or some quality playtime every day. A lot of my weekends are spent away, spending time with friends and family, and tend to include a lot of food and theater. I like to eat – I love trying new restaurants or taking my time at Wegmans to find new things! Relaxing with some at-home pampering and a good book or tv is also a regular must. And I've been learning to play the piano!