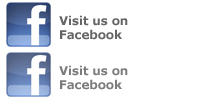 MD/PHD PROFILE
Hans Kim
"I have numerous opportunities to get involved in activities and trainings to improve our skills needed for publications." Read More...

Current Students
Zachary Oaks
PhD (4th year)
oaksz@upstate.edu
Department: Microbiology & Immunology
Advisor: A. Perl, MD/PhD
Research Interests
I'm interested in mitochondrial dysfunction in the setting of transaldolase deficiency. Transaldolase is an enzyme in the non-oxidative branch of the pentose phosphate pathway. Transaldolase deficiency results in sperm dysmotility, increased hepatocarcinogenesis, and susceptibility to liver damage from oxidative stress. I am investigating the cause of altered electron transport chain function, reactive oxygen species generation, and mitophagy in this model. The mechanism of these changes are poorly understood and I will be using both mouse models and human cell lines to better understand the etiology of mitochondrial dysfunction in transaldolase deficiency.
Publications
Perl A, Hanczko R, Telarico T, Oaks Z, Landas S. Oxidative stress, inflammation and carcinogenesis are controlled through the pentose phosphate pathway by transaldolase. Trends Mol Med. 2011 Jul;17(7):395-403. Epub 2011 Mar 2. Review.
Fellowship/Awards
2010 ACR REF/Abbott Health Professional Graduate Student Research Preceptorship