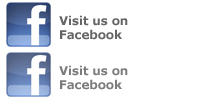 Current Students
Karen Howard
PhD (3rd year)
howardk@upstate.edu
Department: Cell & Developmental Biology
Advisor: Kenneth Mann, PhD
Research Interests
iology, oncology.

Research Project: I'm researching causes of aseptic loosening in total knee replacements (TKRs). Upstate is one of the few research centers with access to postmortem retrieved TKRs, which allows us to examine traits and objective measurements of successful TKRs, rather than revision retrievals (failed TKRs). My project is to determine if a quantitative relationship exists between the amount of polyethylene wear debris and the amount of trabecular bone resorption at the cement-bone interface. I am also querying fluid shear stress as an alternative cause of aseptic loosening.

Extracurricular hobbies: Martial arts, comics, painting, hiking, camping, cooking.

What do you love about Syracuse: I love the environment the most. There are the advantages of the smaller, tight knit community while still being in a major city—and great hiking is right down the road!