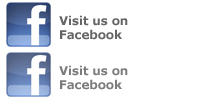 MD/PHD PROFILE
Hans Kim
"I have numerous opportunities to get involved in activities and trainings to improve our skills needed for publications." Read More...

Current Students
Samuel Mackenzie
MSIV
mackenzs@upstate.edu
Department: Neuroscience & Physiology
Advisor: Calancie, PhD
Research Interests
My broad research interest is regeneration of the injured nervous system. I am currently working with Dr. Blair Calancie on a rat model of cauda equina injury, in which we repair transected ventral roots with Schwann cells and electrical stimulation.
Publications
Mackenzie SJ, Smirnov I, Calancie B. Cauda equina repair in the rat: Part 2. Time-course of ventral root conduction failure. J Neurotrauma. 2011 May 5. [Epub ahead of print]
Fellowship/Awards
Sam is the recipient of an NRSA Pre-Doctoral Fellowship from the National Institute of Neurological Disorders and Stroke. The title of his project is "Schwann cell repair of cauda equina ventral roots."