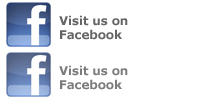 MD/PHD PROFILE
Eric Wohlford
Eric studied the effects of malaria on B cells in Kenya. Read More...

Content
Major Research Areas
Donna J Osterhout, PhD
Current Appointments
Hospital Campus
Research Programs and Affiliations
Biomedical Sciences Program
Cell and Developmental Biology
Research Interests
Biology of oligodendroglia and myelin formation during development, remyelination and repair in spinal cord injury and MS\"
Faculty Profile Shortcut: http://www.upstate.edu/faculty/osterhod