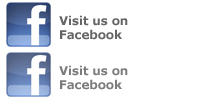 MD/PHD PROFILE
Eric Wohlford
Eric studied the effects of malaria on B cells in Kenya. Read More...

Major Research Areas
Gerold Feuer, PhD
Current Appointments
Hospital Campus
Research Programs and Affiliations
Biomedical Sciences Program
Research Pillars
Education & Fellowships
Postdoctoral Fellow: UCLA Medical Center, 1996, Molecular Virology
PhD: University of California at Irvine, 1990
BA: University of California at Berkeley, 1981, Molecular Biology
Research Interests
HTLV pathogenesis and Tax function; Humanized SCID mouse models of hematopoiesis; lentivirus vectors; KSHV/HHV-8 infection and pathogenesis; SCID-hu immune responses against HIV envelope

Publications
Link to PubMed

(Opens new window. Close the PubMed window to return to this page.)
Research Abstract
HTLV Tax Function in Hematopoietic Progenitor Cells
Human T cell leukemia/lymphoma virus type 1 (HTLV-1) has been linked to the development of adult T cell leukemia (ATL). Although HTLV-2 is highly related to HTLV-1, sharing approximately 70% sequence homology, infection with HTLV-2 is not linked with development of lymphoproliferative disorders. The HTLV-1-encoded transactivator protein p40tax (Tax1) shares many properties characteristic of a viral oncoprotein. Tax1 contributes pathologically to transformation and immortalization of T cells by dysregulation of cellular genes important for cell growth and cell cycle progression. There is a lack of understanding as to why infection with HTLV-1 is more pathogenic in humans in comparison to infection with HTLV-2, but the respective Tax activities presumably are a major determinant of pathogenic potential. We have generated lentivirus vectors capable of efficiently transducing Tax1 and Tax2 in conjunction with the green fluorescence protein (GFP). These vectors efficiently infect a variety of actively dividing and quiescent cell types including hematopoeitic progenitor (CD34+) cells. Lentiviral-mediated transduction of Tax1 into human CD34+ cells suppressed the maturation and development of multilineage clonogenic colony formation in vitro, in contrast to Tax2. We have recently demonstrated that Tax1 is able to upregulate transcription of the CDK inhibitors p21cip1/waf1 and p27kip1 more effectively than Tax2. Tax1 also arrests CD34+ cells in G0/G1 and inhibits apoptosis in these cells, two phenotypes which are not demonstrated by Tax2. Prevention of cell cycle egress of CD34+ cells following infection with HTLV-1 and elevated resistance to programmed cell death due to Tax1 expression may result in preferential retention of latently infected hematopoietic stem cells in quiescence and may be a significant pathogenic determinant of HTLV-1. HTLV-1 infection of CD34+ cells, as well as other hematopoietic precursor cells in the bone marrow, could provide a reservoir for HTLV-1 infection and would facilitate the dissemination of virally infected cells in vivo. We are currently testing the role of Tax1 and Tax2 transduction, and HTLV infection, on hematopoiesis in a SCID-human chimeric mouse model which supports human hematoptoiesis (NOD/LtSz-scid IL2Rgamma/null).
Modeling KSHV/HHV-8 Infection and Pathogenesis
Kaposi's Sarcoma-associated herpesvirus / Human herpesvirus type-8 (KSHV/HHV-8) is associated with Primary Effusion Lymphomas (PEL), a rare form of B-cell lymphoma and Kaposi's Sarcoma (KS). Inoculation of PEL cell lines into NOD/SCID mice results in efficient engraftment and tumorigenesis in vivo. Azidothymidine (AZT, zidovudine) and interferon-alpha induce apoptosis in KSHV+/EBV- PEL cells in culture, via induction of a tumor necrosis factor-related apoptosis inducing ligand (TRAIL) mediated suicide program and has been proposed as a therapy for herpesvirus-associated lymphomas. Daily injection of AZT and IFN-alpha significantly increased mean survival time of PEL/SCID mice suggesting that induction of apoptosis in PEL cells in vivo may be exploited as an effective, relatively non-toxic therapy targeting KSHV-infected PEL.
We have recently demonstrated that KSHV is capable of establishing infection in human CD34+ cells and that viral gene expression is maintained after differentiation of hematopoietic progenitor cells. The SCID mouse supports the differentiation of KSHV-infected CD34+ cells into KSHV-infected B-lymphocytes and monocytes, and is being employed as a unique model to investigate KSHV replication and pathogenesis in vivo.
Selected References:
HTLV Replication, Gene Expression and Pathogenesis
Wrzesinski S, Seguin R, Liu X, Domville S, Planelles V, Massa P, Barker E, Antel J, and Feuer G: HTLV type 1 tax transduction in microglial cells and astrocytes by lentiviral vectors. AIDS Research and Human Retroviruses 16:1771-1776, 2000.
Liu X, Dole K, Richard V, Rosol TJ, Ratner L, Lairmore M, and Feuer G: Engraftment and tumorigenesis of HTLV-1 transformed T cell lines in SCID/Bg and NOD/SCID mice. Leuk. Res. 26(6):561-567, 2002.
Tripp A, Liu Y, Sieburg M, Montalbano J, Wrzesinski S and Feuer G: HTLV-1 Tax oncoprotein suppression of multilineage hematopoiesis of CD34+ cells in vitro. J. Virol. 77:12152-12164, 2003.
Sieburg M, Tripp A, Ma J-W and Feuer G: HTLV-1 and HTLV-2 Tax Oncoproteins Modulate Cell Cycle Progression and Apoptosis. J.Virol., 78:10399-10409, 2004.
Michael B, Nair AM, Hiraragi H, Shen L, Feuer G, Boris-Lawrie K and Lairmore MD: Human T Lymphotropic Virus- Type 1 Accessory Protein p30II Modulates Cellular Gene Expression and Enhances Transcription Activity Linked to Activation of T Lymphocytes. Retrovirology 1:39, 2004
Tripp A, Seiburg M, Planelles V, Li F and Feuer G: HTLV-1 Tax Induction of Cell Cycle Arrest in Hematopoietic Progenitor (CD34+) Cells: Modulation of p21cip/waf and p27kip1 Expression. J.Virol., 79(22):14069-78, 2005
Richard V, Nadella MVP, Green PL, Lairmore MD, Feuer G, Foley JG, and Rosol TJ: Transcriptional Regulation of Parathyroid Hormone-Related Protein Promoter P3 by Ets-1 in Adult T-Cell Leukemia/Lymphoma. Leukemia 19(7):1175-83, 2005
Nair AM, Michael B, Hiraragi H, Solidad F, Feuer G, Boris-Lawrie K, and Lairmore MD: Human T Lymphotropic Virus Type 1 Accessory Protein p12I modulates Calcium-mediated Cellular Gene Expression and Enhances p300 Expression in T lymphocytes. AIDS Research and Human Retroviruses, 21(4):273-284; 2005.
Feuer G and Green PL: "Differences in Human T-cell Lymphotropic Virus Type 1(HTLV-1) and HTLV-2 Transforming Potential". Oncogene, 24:5996-6004, 2005
Feuer G: HTLV-1 HBZ: Stop Making Sense. Blood,107(10):3813-3814, 2006
Banerjee P, Rochford R, Antel J, Canute G, Wrzesinski S, Seiburg M and Feuer G: Pro-inflammatory Cytokine Gene Induction by HTLV-1 and HTLV-2 Tax in Primary Human Glial Cells. J.Virol., In Press.
KSHV Pathogenesis
Ghosh SK, Wood C, Toomey NL, Boise LH, Shank N, Cabral L, Feuer G, Harrington WJ: Remission of Primary Effusion Lymphoma by Antiviral Activation of TRAIL and Suppression of NF-KB. Blood 101(6):2321-2327, 2003
Wu W, Rochford R, Toomey L, Harrington W Jr., and Feuer G: Inhibition of KSHV/HHV-8 Infected Primary Effusion Lymphomas in NOD/SCID mice by Azidothymidine and Interferon-alpha. Leuk. Res. 29(5):545-555, 2005.
Wu W, Vieira J, Fiore N, Rochford R, Harrington W Jr and Feuer G: KSHV/HHV-8 infection of human hematopoietic progenitor (CD34+) cells: Persistence of infection during hematopoiesis in vitro and in vivo. Blood,108(1):141-51, 2006.
Faculty Profile Shortcut: http://www.upstate.edu/faculty/feuerg