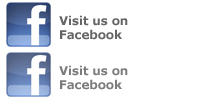 MD/PHD PROFILE
Eric Wohlford
Eric studied the effects of malaria on B cells in Kenya. Read More...

Faculty
Howard M Simon, MD
8141 Upstate University Hospital - Downtown Campus
750 East Adams Street
Syracuse, NY 13210
315 492-5036
Current Appointments
Hospital Campus
Clinical Section Affiliations
Surgery: Bariatric Surgery, General Surgery, Minimally Invasive General Surgery
Surgery - Community Campus: General Surgery
Education & Fellowships
Fellowship: University Hospital, SUNY Health Science Center at Brooklyn, 1989, Trauma/Critical Care
MD: SUNY Health Science Center at Syracuse, 1984
Residency: University Hospital, SUNY Health Science Center at Syracuse, 1984
Clinical Interests
Gastrointestinal, Hepatobiliary, Trauma, Bariatric Surgery, Advanced Laparoscopic Procedures
Research Interests
Bariatric trauma, hemorrhagic shock, ARDS
Specialties & Certification
Surgery
Critical Care Medicine
Minimally Invasive Surgery
Bariatric Surgery
General Surgery
Diseases & Conditions Treated
Abdominal Abscess
Achalasia
Adenomatous Polyp of the Colon and Rectum
Adrenal Gland Cancer
Appendicitis
Barretts Esophagitis
Bile Duct Cancer
Gallbladder Cancer
Gallstones
Gastroesophageal Reflux Disease (GERD)
Obesity
Pancreatic Cancer
Weight Loss
Weight Problems
Treats
Treatments/Services
Bariatric Surgery
Laparoscopic Adjustable Gastric Banding
Laparoscopic Gastric Bypass Surgery
Current Hospital Privileges
Upstate University Hospital
HealthLinkOnAir Radio Interview
3/20/13 The pros and cons of gastric band weight loss surgery
9/9/12 Is bariatric surgery right for you?
1/8/12 What to expect from weight loss surgery
Clinical Profile Shortcut: http://www.upstate.edu/findadoc/simonh
Faculty Profile Shortcut: http://www.upstate.edu/faculty/simonh