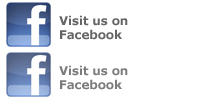 MD/PHD PROFILE
Eric Wohlford
Eric studied the effects of malaria on B cells in Kenya. Read More...

Faculty
Jana Shaw, MD, MPH, MS
5400 Upstate University Hospital - Downtown Campus
750 East Adams Street
Syracuse, NY 13210
315 464-8668
Current Appointments
Hospital Campus
Clinical Section Affiliations
Pediatrics: Infectious Disease
Education & Fellowships
Fellowship: Johns Hopkins University School of Medicine, 2002, Pediatric Infectious Diseases
MPH: Johns Hopkins University, 2002
Residency: SUNY Stony Brook, 1999, Pediatrics
MS: Weizmann Institute of Science, Rehovot, Israel, 1996, Immunology
MD: Masaryk's University, Brno, Czech Republic, 1992
Clinical Interests
Vaccine advocacy

Vaccine refusal
Research Interests
Epidemiology of S.aureus infection

Severity of S.aureus infection and markers of virulence
Specialties & Certification
Pediatrics
Pediatric Infectious Diseases
Current Hospital Privileges
Upstate University Hospital
Languages Spoken (Other Than English)
HealthLinkOnAir Radio Interview
1/20/16 Heres how Lyme disease is diagnosed and treated
10/1/15 Pediatrician warns of dangers of not vaccinating children
2/05/15 Measles
11/13/14 One moms appeal for flu vaccination: Influenza kills otherwise healthy children every year
10/31/14 The importance of flu vaccinations
9/18/14 Human Enterovirus 68 is a growing problem in U.S.
Clinical Profile Shortcut: http://www.upstate.edu/findadoc/shawja
Faculty Profile Shortcut: http://www.upstate.edu/faculty/shawja